We thought we'd do something a little different for this blog entry- share with you some of the news on neuropathy. There's a lot about neuropathy we don't know- but thanks to researchers, we're learning. Scroll to read about new developments and breakthroughs in the neuropathy world!
---
Grapeseed oil corrects myelin damage related to oxidation (the loss of electrons during a reaction).
Severe segmental demyelination was decreased and Schwann cells were improved. In conclusion, grape seed proanthocyanidins extracts play an important role against diabetic peripheral neuropathy.
Source: https://pubmed.ncbi.nlm.nih.gov/18797155/
---
Nerve cells can repair themselves.
In chronic myelin disease, the body removes destroyed myelin from lesions. When the typical provider (astrocyte glia) of myelin's cholesterol fails, cells autonomously synthesize cholesterol to kickstart their own repair.
Source: Cholesterol Made by Nerve Cells Repairs MS Myelin Damage in Mice (multiplesclerosisnewstoday.com).
---
Sobetirome shows promise to generate myelin in instances where damaged nerves do not.
Sobetirome is a compound that mimics the effect of the thyroid hormone in stimulating the maturation of precursor cells known as oligodendrocytes, which generate myelin. OHSU scientists developed a strategy to greatly increase the delivery of sobetirome into the brain of mice -- remyelinating nerve fiber sheaths after damage had occurred.
Source: Compound protects myelin, nerve fibers: Research could be important in treating, preventing progression of multiple sclerosis, other neurodegenerative diseases- ScienceDaily
---
Study confirms that commonly-prescribed statin drugs contribute to neuropathy by blocking remyelination.
Statins inhibit cholesterol synthesis and block remyelination.
Source: Statin Therapy Inhibits Remyelination in the Central Nervous System - The American Journal of Pathology (amjpathol.org)
---
Review reveals that commonly prescribed drug gabapentin is as effective as a placebo.
Source: Which drugs effectively treat diabetic nerve pain? (medicalxpress.com)
---
Study tests 4 commonly-prescribed neuropathy drugs for pain reduction efficacy and determines SNRI and Antidepressant to be most effective.
Source: Clinical study tested four different types of medications for efficacy, tolerability and adverse effects - ScienceDaily
---
Taxane drugs trigger the destruction of nerve cells.
By finding a drug that always causes nerve axon degeneration, scientists can identify a cure to prevent neuropathy. There are three major classes of drugs that cause neuropathy: platinum compounds (cisplatin and oxaliplatin), taxanes (paclitaxel), and a targeted medication known as bortezomib.
Sources:
---
THE SARM1 gene molecule is a central player in the self-destruct sequence of damaged axons.
Source: Findings suggest ways to block nerve cell damage in neurodegenerative diseases(medicalxpress.com.
---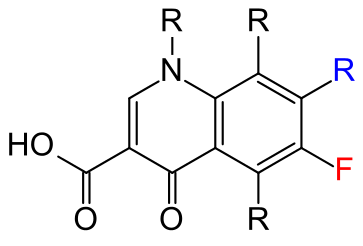 Fluoroquinolone antibiotics can trigger neuropathy.
Source: Antibiotic use can increase nerve damage risk (medicalxpress.com)
---
High intake of folate and B12 can worsen nerve damage.
Source: High folate intake linked with nerve-damage risk in older adults with common gene variant (medicalxpress.com)
---
Social interaction can reduce neuropathy pain.
Source: Social contact can ease pain related to nerve damage, animal study suggests (medicalxpress.com)
---
Cannabis use can alleviate P.N. pain.
Source: Cannabis alleviates peripheral neuropathic pain in diabetes (medicalxpress.com)
---
Exercise. No, really- it's good for you.
Source: Exercise cuts pain interference from diabetic neuropathy.
---
So interesting! MedicalXpress.com shares great, top-of-the-line news on a variety of conditions. We're looking forward to seeing new developments in neuropathy medical science and figuring out just how it is that our nerves feel and don't feel.
You know what else is good neuropathy news? ReBuilder's® success rate. In our study, 94% of our participants experienced relief. If you want to experience that for yourself, give us a call!